Day 1 :
Keynote Forum
Federico II University, Italy
Time : 10:00-10:30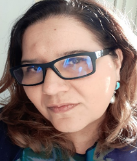 Biography:
Statement of the Problem: According to the fifth assessment report (AR) by the Intergovernmental Panel on Climate Change (IPPCC), global warming is a prevailing phenomenon throughout the globe. Global warming is causing alteration of the diurnal temperature range, as well as altered precipitation patterns. These patterns have relevant effects on biodiversity, ecosystem function, and community structure. To address sustainable management of its impact, numerous approaches have been employed. The purpose of this study is to describe the profile Ecosystem based Adaptation (EbA) in the natural infrastructure of marine and coastal ecosystems such as sea farms, marine protected areas, and cave ecotourism with the aim of improving biodiversity resilience.
Methodology & Theoretical Orientation: The selected data analysis that was used in this keynote focuses on our previous studies over the period 2000–2019.
Findings: The role of EbA, as known, is well-recognized at the international level under the United Nations Framework Convention on Climate Change and the Convention on Biological Diversity. Further, some of the main risks to biodiversity will also be presented, risks which have been experimentally shown to be more acute with increasing temperatures. Finally, we will point out our own methodologies showing how barcoding and assessment of reproductive health biomarkers serve as tools for strategic sustainability if well integrated with "citizen science".
Conclusion & Significance: We concluded by identifying areas of agreement and points of departure from IPCC's AR5. Taken together, the data obtained by our investigations reinforces the importance of biotechnological detection of cytochrome oxidase I as mitochondrial gene for species barcoding and antioxidants and fertility rate for assessment and awareness of the reprotoxicity risk posed by global warming. Furthermore, these tools include guidelines for mainstreaming ecosystem-based adaptation, enhancing resilience and providing evidence to help managers, communities, and decision-makers in their response to climate changes.
Abstract:
Giulia Guerriero received her Ph.D. at the University of Naples Federico II, Italy, where she is currently Professor of Comparative Anatomy and Cytology and Advisory Board for the Center for Environmental Research. She performed her PhD and Post doc research work in USA. Her research efforts have focused on the correlation between oxidants and antioxidants in physiological defenses; on the role of steroid receptors in reproduction and on the importance of barcoding in the evaluation of species-specific molecular responses. She is currently conducting research on reproductive health effects of climate change, environmental pollution, sustainable economies and fisheries, and resilient systems. She has served in several working groups and technical committees and, as unit coordinator, in national and international projects. She is currently serving as Editor of several international journals. Since 2011 she is a representative of bilateral international agreements.