Day 1 :
Keynote Forum
Federico II University, Italy
Time : 10:00-10:30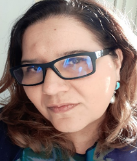 Biography:
Statement of the Problem: According to the fifth assessment report (AR) by the Intergovernmental Panel on Climate Change (IPPCC), global warming is a prevailing phenomenon throughout the globe. Global warming is causing alteration of the diurnal temperature range, as well as altered precipitation patterns. These patterns have relevant effects on biodiversity, ecosystem function, and community structure. To address sustainable management of its impact, numerous approaches have been employed. The purpose of this study is to describe the profile Ecosystem based Adaptation (EbA) in the natural infrastructure of marine and coastal ecosystems such as sea farms, marine protected areas, and cave ecotourism with the aim of improving biodiversity resilience.
Methodology & Theoretical Orientation: The selected data analysis that was used in this keynote focuses on our previous studies over the period 2000–2019.
Findings: The role of EbA, as known, is well-recognized at the international level under the United Nations Framework Convention on Climate Change and the Convention on Biological Diversity. Further, some of the main risks to biodiversity will also be presented, risks which have been experimentally shown to be more acute with increasing temperatures. Finally, we will point out our own methodologies showing how barcoding and assessment of reproductive health biomarkers serve as tools for strategic sustainability if well integrated with "citizen science".
Conclusion & Significance: We concluded by identifying areas of agreement and points of departure from IPCC's AR5. Taken together, the data obtained by our investigations reinforces the importance of biotechnological detection of cytochrome oxidase I as mitochondrial gene for species barcoding and antioxidants and fertility rate for assessment and awareness of the reprotoxicity risk posed by global warming. Furthermore, these tools include guidelines for mainstreaming ecosystem-based adaptation, enhancing resilience and providing evidence to help managers, communities, and decision-makers in their response to climate changes.
Abstract:
Giulia Guerriero received her Ph.D. at the University of Naples Federico II, Italy, where she is currently Professor of Comparative Anatomy and Cytology and Advisory Board for the Center for Environmental Research. She performed her PhD and Post doc research work in USA. Her research efforts have focused on the correlation between oxidants and antioxidants in physiological defenses; on the role of steroid receptors in reproduction and on the importance of barcoding in the evaluation of species-specific molecular responses. She is currently conducting research on reproductive health effects of climate change, environmental pollution, sustainable economies and fisheries, and resilient systems. She has served in several working groups and technical committees and, as unit coordinator, in national and international projects. She is currently serving as Editor of several international journals. Since 2011 she is a representative of bilateral international agreements.
Keynote Forum
Aarhus University, Denmark
Time : 10:30-11:00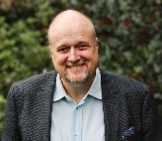 Biography:
Ole Hertel is a Professor and Deputy Head of department in Environmental Science, Aarhus University. He is a co-PI of the Big Data Center BERTHA, where he is responsible for the assessment of human environmental exposures and development and application of personalized sensors. He was more than 30 years' experience in assessment of human exposure to ambient air pollution using measurements as well as developing and applying mathematical models. 112 (23 as first or corresponding author) peer reviewed journal articles, 27 contributions to books, 162 oral presentations and 81 posters in Int. conferences, 108 scientific reports, 77 popular articles, presentations & reports. According to Web of Science (WoS): 3598 citations and H index 37 (by 21 Nov. 2019).
Abstract:
Environmental exposures have serious health impacts on the population worldwide. The World Health Organization (WHO) has declared Air Pollution to be the most hazardous environmental exposure, with ambient air pollution being responsible for 4.2 million premature deaths worldwide in 2016. Other environmental exposures, such as noise and airborne allergens, are also hazardous to health and in some cases even with synergistic effects. In assessments of health effects, environmental exposure at the address is often taken as a proxy for personal exposure. The detailed and personalized Danish population and health registers provide unique possibilities for assessing health effects of environmental exposures. The Novo Nordic foundation funded BERTHA centre (Big data center for EnviRonmenT and HeAlth (www.bertha.au.dk) will take environmental exposure assessment to a new level, accounting for time-activity patterns in the exposure assessments, taking a whole life-course approach, from conception until diagnosis. In this work, personal exposure monitors, mathematical exposure models, agent based modelling, and App driven registration of activity and wellbeing will, in combination with health related registry data, be used for assessment of the association between environmental exposures and adverse health outcomes. BERTHA links up to the Center for Integrated Register Based Research Aarhus University (CIRRAU) in which access to all Danish registries on health and population data is available for the entire Danish population at the individual level. In addition to air pollution, environmental exposures like noise, airborne allergens, quality of drinking water and access to green and blue space will be included in the analyses. Low-cost sensor based personal monitoring will be a strong element in the work, and this work has already been initiated. Three different cohorts will be included in the centre's research: 110,000 people in the Danish Blood Donor cohort, the Run-safe cohort consisting of Danes using Garmin Devices, and a cohort of 8,000 patients with cardiac arrhythmia that have implanted Cardioverter Defibrillator (ICD). The presentation will outline the planned and ongoing activities of the BERTHA centre and present some of the first results from application of the low-cost sensor based devices, exposure modelling, environmental geography and social-science as well as epidemiological analyses.
Pollution | Environmental Chemistry & Engineeringy | Environment | Green and Renewable Energy | Sustainable Energy | Next Generation Wind Power | Energy Policies
Location: Flamina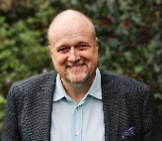 Chair
Ole Hertel
Aarhus University, Denmark
Co-Chair
Giulia Guerriero
Federico II University, Italy
Session Introduction
Oman Environmental Services Holding Company - be'ah, Oman
Biography:
Said Altouqi has worked for be'ah since March 2013 in the closure and rehabilitation of traditional dumpsites in Oman and in the design, construction, and operation of new engineered landfill facilities. In 2012, he received his PhD from the University of Texas at Arlington in Environmental Engineering. From 2000 to 2008 he obtained his bachelor's and master's degrees in Civil Engineering from Sultan Qaboos University, Oman.
Abstract:
The journey of the closure of dumpsites in Oman and replacing them with engineered landfills has taken less than 6 years. Open dumping of waste had been the predominant practice of waste disposal in Oman before 2011, when the first engineered landfill started receiving waste. With a total area of approximately 27 km2, there were more than 300 operational dumpsites scattered over the country and receiving over 5000 tons of municipal, construction, industrial, and other types of solid waste as well as liquid wastes on a daily basis. Most of those dumpsites were frequently on fire, located near residential areas, and lacked the simplest waste management and environmental protection and control measures. Those conditions exposed the people living in the vicinity of those areas to great human health threats from the contaminated air and groundwater. The Omani government decided to take action to mitigate those threats by privatizing the waste management sector and establishing solid waste management infrastructure, including 11 engineered landfills and a number of transfer stations, which would replace the practice of operating dumpsites. A comprehensive assessment program for the 40 major dumpsites in the country was conducted to create a list of the top priority sites in terms of their environmental impacts. Those dumpsites have been gradually taken out of service and cleaned up in a relatively short period of time from 2014 to 2019.
Indira Gandhi Delhi Technical University for Women, India
Biography:
Ranu Gadi has her expertise in the areas of Atmospheric Chemistry and Climate Change, Biomass emissions, Characterization of atmospheric aerosols (elemental, organics, carbonaceous, metals), Environmental Analytical Chemistry, Speciation and Bioremediation of priority pollutants in water/wastewater. She is presently working as an Associate Professor in Department of Applied Sciences and Humanities. She is also holding the charge of Deputy Dean (Industrial Research and Development) along with being the Chief Warden of IGDTUW Hostels. She has twenty five years of research experience and more than seventeen years of teaching experience She has authored/co-authored more than ninety research papers in International refereed journals and National/International conferences.
Abstract:
The National Capital Region (NCR) of India is experiencing high atmospheric pollution with increasing population and intensive human activities, including economic and social activities. The impact of anthropogenic emissions on the air quality revealed the high particulate levels in the atmosphere. Atmospheric particulate matter includes organic aerosols as significant and variable fraction. Estimation of organic matter in the ambient atmosphere is important due to their carcinogenic and/or mutagenic properties and association with indirect climate forcing. Organic aerosols contain numerous compounds including molecular markers (n-alkanes, hopanes and steranes, PAHs, levoglucosan, phthalates) which are defined as chemically inert and source-specific compounds. Hence, they can be used as tracers to determine the source contribution to particulate matter levels in the ambient atmosphere. This study emphasizes the effort made to characterize organic matter in fine ambient aerosols (PM2.5) over the NCR of India. Aerosols samples for PM2.5 (24 hour average) were collected at three (Delhi, Modinagar, Harayana) sites in the NCR during December 2016-December 2017. The average PM2.5 concentration were 124.9 ± 81, 120.1 ± 84.2 and 93.5 ± 59.5 µg m-3 at IG, MN and HR site respectively. The samples were analyzed for the different classes of organic compounds. The source contribution for organic compounds was assessed using Positive Matrix Factorization (PMF) and Principal Component Analysis (PCA). PCA and PMF has extracted five major emission sources: vehicular emissions, biomass burning, cooking emissions, plastic and waste burning and secondary organic carbon for PM2.5 over NCR. Source apportionment inferences signifies the immediate implementation of emissions reduction strategies with special target on transport sector and biomass burning over the NCR of India. Health risk associated with human exposure to PAHs and Phthalates was assessed via inhalation pathway. 3-day backward trajectory analysis explained the local, regional and long range transport routes of PM2.5 for all sites. These results provide important information for future assessment of health risk to the local population, levels of exposure and implementation of pollution control strategies.
Aarhus University, Denmark
Biography:
Ole Hertel, Professor & Deputy head of department in Environmental Science, Aarhus University. Professor Hertel is co-PI of the Big Data Center BERTHA, where he is responsible for the assessment of human environmental exposures and development and application of personalized sensors. He was more than 30 years' experience in assessment of human exposure to ambient air pollution using measurements as well as developing & applying mathematical models. 112 (23 as first or corresponding author) peer reviewed journal articles, 27 contributions to books, 162 oral presentations & 81 posters in Int. conferences, 108 scientific reports, 77 popular articles, presentations & reports. According to Web of Science (WoS): 3598 citations & H index 37 (by 21. Nov. 2019).
Abstract:
For the past more than 25 years, a series of Danish studies have investigated the relationship between short-term as well as long-term air pollution exposure and various health endpoints in the population. The assessment of short-term exposure has generally been based on measurements from routine air pollution monitoring stations, whereas long-term exposure assessment has been carried out using exposure modelling. Measurements are performed by accredited laboratory and in compliance with requirements in the EU Air Quality Directive, and the exposure modelling system is based on state-of-the-art carefully validated transport-chemistry models developed at and applied by Aarhus University (Hertel et al., 2013). In a number of cases, Danish studies have shown stronger relationships compared with findings in studies in other countries despite for relatively moderate pollutant levels. The reasons for this is likely the access to precise health records on individual level, but also high quality exposure assessments.
Danish studies have investigated the relationships between air pollution events and short-term health effects like: overall cardiovascular death and hospital admission, myocardial arrest, mild ischemic stroke, respiratory hospital admission, asthma hospital admission, and wheezing among susceptible. Similarly studies have investigated the relationships between long-term exposure air pollution and health effects like: Cardiovascular hospital admission & death, Stroke hospital admission & death, Respiratory hospital admission, Asthma incidence and hospital admission, chronic obstructive pulmonary disease, Lung cancer, Incidence of diabetes, mental illness, and negative birth outcomes. Recent studies include: (Cramer et al., 2019; Holst et al., 2018; Raaschou-Nielsen et al., 2018; Andersen et al., 2016; Jørgensen et al., 2016; Hansen et al., 2016), but also other studies will be discussed in the presentation.
In the presentation, the design of and the results from the Danish studies will be presented and discussed. Focus will be on strengths and weaknesses in current exposure assessment. Perspectives and future possibilities will be outlined, and it will be discussed how this may affect air pollution and health assessment studies in the future. The perspectives will link up to the ongoing studies within the Novo Nordic Foundation funded Big Data centre BERTHA.
Shonisani Norman Singo, University of Witwatersrand, South Africa
Biography:
Shonisani Norman Singo is pursuing his PhD from the University of Witwatersrand, Johannesburg, South Africa in the field of Chemical Engineering. His study focuses on the Investigation of emission sources and characterization using conditional probability function modelling. He has 10 year's of experience in the field of Air Quality Management as an Air Quality Specialist employed by the Government at Gauteng Province, South Africa. He has been identifying, licensing, monitoring and compliance of air quality activities. The approach on the paper will help regulators in identifying problematic emission sources and apply relevant reduction strategies.
Abstract:
This paper investigates pollution sources affecting Bedfordview within the City of Ekurhuleni in Gauteng province, South Africa. The City of Ekurhuleni has the highest number of industries in Africa. The ambient pollution concentration in the vicinity of Bedfordview depends upon the output of gases from various activities emanating from biogenic and anthropogenic. Anthropogenic activities are the man-made sources such as domestic fuel burning, industrial activities and transport emissions. The objective of this study is to investigate emissions sources and characterization which are affecting the receiving environment at Bedfordview of ambient concentration through correlation parameters of ambient air, pollution roses and probability functions modelling. Investigations will be focused on the activities which are emitting the following pollutants: Sulphur dioxide, Nitrogen dioxide, Ozone and Particulate Matter of less than ten micro diameters. K-Means clustering techniques have been applied to bivariate polar plot to identify and group similar features.The following methodology will be used in the analysing of the correlation of pollutants at different receptors which are affecting the Bedfordview ambient monitoring station. The study uses pollution rose polar coordinates plots to provide a useful graphical technique which provides directional information on sources. Ambient concentration and wind direction together with wind speed can be highly effective in discriminating different emission sources affecting the ambient station. The study has revealed major and minor sources at the received environment. The results display strong positive correlation of Oxides of Nitrogen and Nitrogen dioxide. Toluene d and benzene sources have displayed positive very strong correlation of ambient concentrations. Carbon monoxide displays no correlation with wind direction. The problematic areas emission sources were discovered for ozone and particulate matter less than ten micro diameters per cubic meter on the North West of Bedfordview ambient monitoring station. Nitrogen dioxide and Sulphur dioxide have revealed local and far sources affecting the ambient monitoring station. The study has revealed major and minor sources at Bedfordview. The investigations of sources and characterization by the application of ambient correlation parameters help in discriminating of pollutions configuration behaviour at the monitoring station.
State Environmental Academy of Postgraduate Education and Management, Ukraine
Biography:
Marina Gorobei has been engaged in scientific activities since 2013. She has a passion and a calling to use the acquired knowledge for the benefit of society. She has experience in determining the impact on air pollution of places of extraction and storage of minerals, places of accumulation of waste and the development of measures of dust control. Her discoveries create new ways to improve the environmental safety system in air pollution issues. She has a master's degree with honors in occupational safety and certificate postgraduate exam with honors in environmental safety. For excellent academic performance and special achievements, Marina received a special personal scholarship of the Academic Council for one year. She was awarded also the honorary golden badge "the best student» for excellent academic success. In 2019 Marina Gorobei for her overall research, industry impact and spirit of innovation have been selected for the "TOP 100 Leaders in education" award by Global Forum Education Leaders in Dubai, UAE.
Abstract:
Statement of the Problem: Air pollution is a major concern of the new civilized world. Coal mining enterprises are powerful sources of pollutant emissions into the atmosphere. Carbon-containing dust degrades air quality and ruthlessly distresses the natural bio-network and ecosystems and also has a serious impact on human health. Health effects are associated with both short-term and long-term impact of dust particles.
Methodology & Theoretical Orientation: theoretical and laboratory studies, experimental measurements, calculation for determining the probability of dust formation, mathematical planning (a second-degree D-optimal plan was used for construction the mathematical model), graph-analytical and mathematical planning methods.
Findings: The mechanism of sedimentation of suspended carbon-containing dust on the working soil due to the action of gravitational and electrostatic forces has been clarified. It consists in the fact that as a result of the natural or forced charge of the dust cloud, its particles are attracted to the droplets of liquid, creating new nuclei, which, falling into the sphere of influence of electrostatic forces are deposited more effectively due to the fact that their mass is equal to the total mass of droplets liquid and particles of dust. As a result of theoretical and experimental studies using existing formulas was developed a mathematical model of the dynamics of the interaction of dust and dispersed water flows in gravitational and electrostatic fields.
Conclusion & Significance: Air pollutions have major impacts on human health, triggering, and inducing many diseases leading to high morbidities and mortalities. Atmospheric air protection is one of the most pressing problems in today's technological society, as scientific and technological progress and expansion of production is associated with an increase in negative anthropogenic impacts on the atmosphere. The paper presents a new solution to the current scientific problem of reducing carbon-containing dust content based on the disclosure of the laws of the aerodynamic interaction of dust and water flows in gravitational and electrostatic fields. Technologies to reduce air pollution at the source of сarbon-containing dust formation should be used in all new industrial development. The principles and practices of sustainable development, coupled with local research, will help contain or eliminate health and environmental risks resulting from air pollution by carbon-containing dust.